Violent Crimes Attorney in Marietta, GA
What to Do if You've Been Accused of Assault or Battery in Marietta, GA
Your First Step Should Be to Contact a Reliable Assault and Battery Lawyer
Contact an Assault and Battery Attorney in Marietta, GA
It's normal to feel overwhelmed when facing an assault charge. Don't panic, and don't attempt to resolve your legal matter on your own. Turn to a qualified assault and battery lawyer in Marietta, GA so you can start building your defense.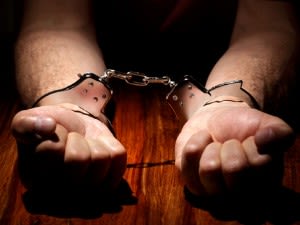 At The McAdams Firm, LLC, you can speak with a local attorney free of charge. On the day of your free consultation, be sure to bring...
A list of questions for attorney McAdams. Your consultation is the perfect time to consider whether you'd like to hire an assault and battery lawyer.

Evidence related to your case. These include copies of the police report, bail documents, and contact information for eyewitnesses.

An open mind. An assault or a battery conviction can result in probation, court-ordered community service, fines, or jail time. While attorney McAdams will work tirelessly to defend you, he'll prepare you for the likely outcome of your case.
Don't wait another day to contact an assault defense attorney. Call 770-824-4194 today.
Research Is No Substitute for Legal Guidance
Searching for information about your assault charge is a good place to start, but it shouldn't be the only thing you do. Make sure you turn to a reputable criminal defense attorney in Marietta, Georgia.
As a sole practitioner, attorney McAdams can provide personalized guidance about your case. If you're facing charges for...
Assault on a police officer

Assault with a deadly weapon

Aggravated or simple assault or battery
... contact The McAdams Firm right away.