DUI & Traffic Attorney in Marietta, GA
Contact an Experienced DUI Attorney in Marietta, GA Right Now
Steer Your DUI Case in the Right Direction
The state of Georgia takes DUI charges very seriously. You can be charged with DUI for driving under the influence of any controlled substance, including alcohol, illegal drugs, or prescription drugs. If you're charged with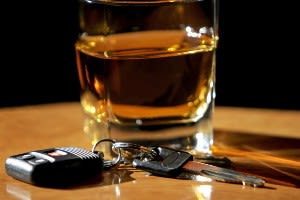 driving under the influence, you could face serious consequences, including:
Jail time

Community service

Driver's license suspension

Probation
The McAdams Firm can help with defense in:
DUI: DUI PER SE, DUI Less Safe, DUI Drugs, Reckless Driving, Hit and Run

Speeding

Driving on a Suspended License

All Traffic Infractions
The best way to increase your chances of having your charges reduced or dropped is to contact a DUI attorney like the one at The McAdams Firm, LLC in Marietta, GA. Call 770-824-4194 now to schedule your free legal consultation.
DUI Attorney
Time Is of The Essence After a DUI Charge
When you've been charged with DUI, you want to contact a DUI attorney as soon as possible to get started on your defense. Your criminal defense attorney will look at every detail of your legal situation to build a strong case on your behalf. Get in touch with a DUI attorney at The McAdams Firm now for the representation you need in Marietta, GA.